I VIAGGI ROMANTICI A DNEPROPETROVSK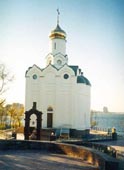 AFA vi aiuteranno incontrare proprio migliaia delle donne durante il vostro Viaggio Romantico magnifico a Dnepropetrovsk. Durante 12 giorni avrete tutte le possibilitą per incontrare belle donne che vivono a questa bella cittą. Anche potrete scegliere le donne sulla nostra data base, durante tre serate grandi, <!- appuntamenti personali e con l'ausilio delle biografie brevi esposte lą.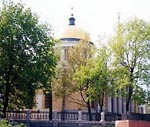 Il vostro viaggio a Dnepropetrovsk dei 12 giorni sarą composto degli appuntamenti e incontri numerosi con le donne di Dnepropetrovsk e al tre citta vicino a Dnepropetrovsk. Pił di 1.2 milione abitanti vivono a Dnepropetrovsk che č il centro industriale di Ucraina.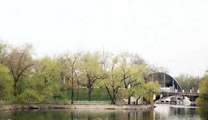 A Dneptropetrovsk ci sono molte cose da vedere incluso i musei, le mostre dell'arte, il teatro di opera e baletto. Senza dubbio sarą molto piacevole visitare i luoghi interessante con la donna carina.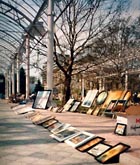 Per favore notate che non fate altro che incontrare migliaia di donne. I nostri impiegati gentili e esperti sono a vostra disposizione 24 ore al giorno. La nostra stanza di ospitalitą č nello stesso albergo dove restate.

A Dnepropetrovsk ci sono molte cose da vedere, perņ le donne della cittą sono proprio incredibili. Loro non ancora hanno trovato il sposo promesso e sperano che incontrano l'amico del cuore con l'ausilio di AFA.
Tours:

Russian Women Tours, Moscow
Russian Women Tours, St.Petersburg
Russian Women Tours, Volgograd
Russian Women Tours, Nizhny Novgorod
Russian Women Tours, Kazan
Russian Women Tours, Veliky Novgorod
Russian Women Tours, Rostov-na-Donu
Russian Women Tours, Ufa
Ukrainian Tours, Kiev
Ukrainian Tours, Donetsk
Ukrainian Tours, Dnepropetrovsk
Ukrainian Tours, Kharkov
Ukrainian Tours, Odessa
Ukrainian Tours, Krivoy Rog
Ukrainian Tours, Crimea
Ukrainian Tours, Zaporozhye
Ukrainian Tours, Poltava
Ukrainian Tours, Mariupol
Ukrainian Tours, Vinnitsa
Ukrainian Tours, Kherson
Ukrainian Tours, Sumy
Colombian Women Tours, Cartagena
Colombian Women Tours, Barranquilla
Colombian Women Tours, MedellinNEW!
Latin Women Tours, Lima, Peru
Latin Women Tours, Machu-Picchu, PeruNEW!
Latin Women Tours, Costa Rica
Asian Women Tours, Thailand
Asian Women Tours, Philippines
Multiple City Tours Information

Sapete perche molte clienti hanno fiducia in A Foreign Affair.
Adesso potete chiedere informazione sul vostri viaggi romantici 7 giorni alla settimana dalle 9 alle 21 se telefonate at numero (602)468-9020
A Foreign Affair

7227 North 16th Street, Suite 240
Phoenix, AZ 85020
(602) 553-8178
fax (602) 468-1119

Contact Us



THIS PROGRAM IS THE SOLE PROPERTY OF A FOREIGN AFFAIR AND MAY NOT BE COPIED IN ANY WAY OR FORM WITHOUT EXPRESS PERMISSION FROM A FOREIGN AFFAIR.

© COPYRIGHT 1996-2019 - ALL RIGHTS RESERVED.